Our own service is "driven" by a passion for this technique and experience.
We´re at home in mechanics and electronics along with a strong technological background.
JW BOARD electric surfboard service
As an authorized distributor of the JW BOARD brand, we provide advice, warranty and post-warranty service of this brand.
The unique modular system simplifies service interventions and maintenance.
In case of a problem or maintenance request, it´s sufficient to send only the affected modules by agreement.
This simplifies logistics and saves shipping costs.
All consumables and critical spare parts available in stock.
MAGWheel wheel surf service
We are an authorized seller of the MAGWheel brand and we provide warranty and post-warranty service for the boards we sell.
We perform inspection, maintenance and replacement of consumable parts, including tires.
Usually in stock common consumable parts, critical spare parts and tuning parts.
Service of electric scooters Door to Door
We service electric scooters sold by us.
Having a technical problem? Call us.
If a service intervention is necessary, we will provide Door to Door service. You prepare the scooter, the courier will collect it from you and deliver it back to your address after service intervention. A luxurious solution.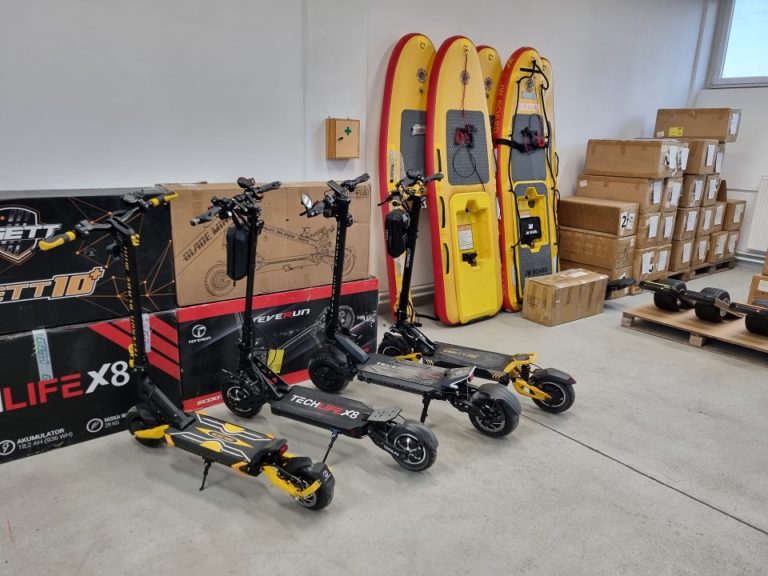 You can rent JET boards for a week, vacation, summer month or operative lease.
Rent (incl. insurance)
Rent WEEKEND
Rent WEEK
Rent MONTH
Operating leasing (Coming soon – not available yet)
duration 2-4 years
annual maintenance and service included
included winter storage and monitoring of the battery pack
insurance
Services are provided to a limited extent.
We have a rule that each product is inspected and comprehensively technically tested before shipping.
The online space is an amazing thing. If this is not enough, you can visit us (by appointment) and take over or see everything in person.
Arrange a test ride on demo models and electric JET surfboards on the water.
We offer owners of JET surfboards their winter storage
storage in safe and heated areas
annual maintenance included in the price of the flat rate
service and replacement of worn parts upon agreement
monitoring and maintenance of battery packs
thanks to the modular concept, we can only solve the affected modules